Married / Single / Divorced AF - Wine or Beer Glass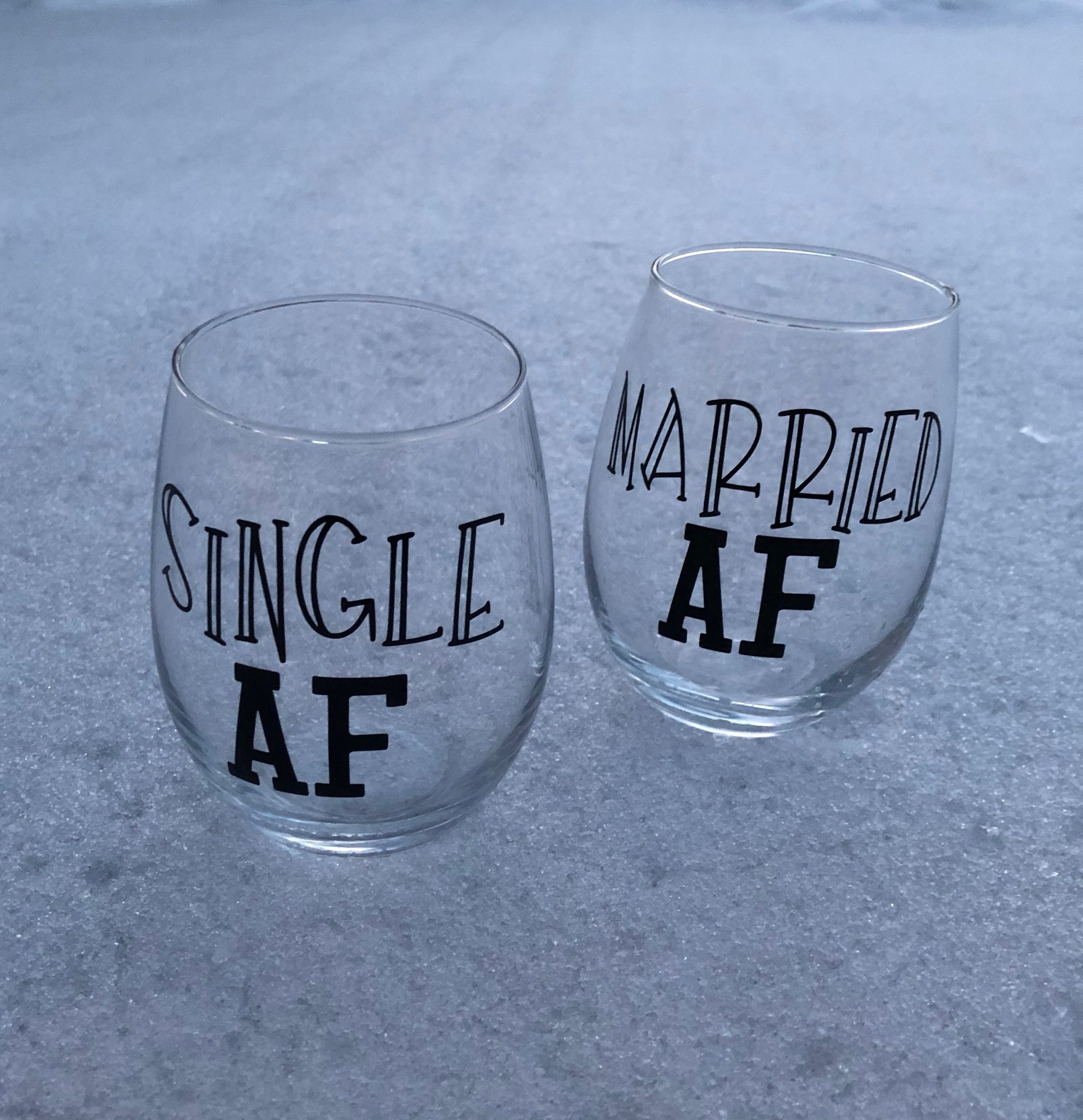 Married / Single / Divorced AF - Wine or Beer Glass
This listing is for one beer or wine glass with "married AF" or "single AF" or "divorced AF" in black permanent vinyl.
CARE INSTRUCTIONS: while this high-quality, gloss vinyl used has up to a 6-year durability life and the adhesive is permanent, I recommend hand washing to help preserve the life of this product. Handmade = hand wash :) Do not microwave.
**Please note that colors may appear differently in person due to variations in computer monitors. Design position may vary slightly as each is hand laid.